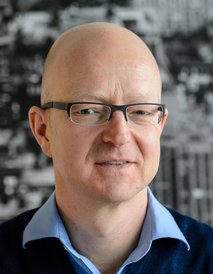 © L. Bertram
Bertram, Lars
Member of the Steering Committee
Subproject Molecular Genetics
Main Focus
Prof. Dr. med. Lars Bertram is Professor of Genome Analysis at the University of Lübeck and head of the Lübeck-based Interdisciplinary Platform for Genome Analysis (LIGA).
For BASE-II, Prof. Bertram leads the project unit Molecular Genetics, in which various genetic and epigenetic analyses are performed. This includes genome-wide as well as epigenome-wide association studies (so-called GWAS and EWAS). To the
internet page of Prof. Bertram
at Lübeck.